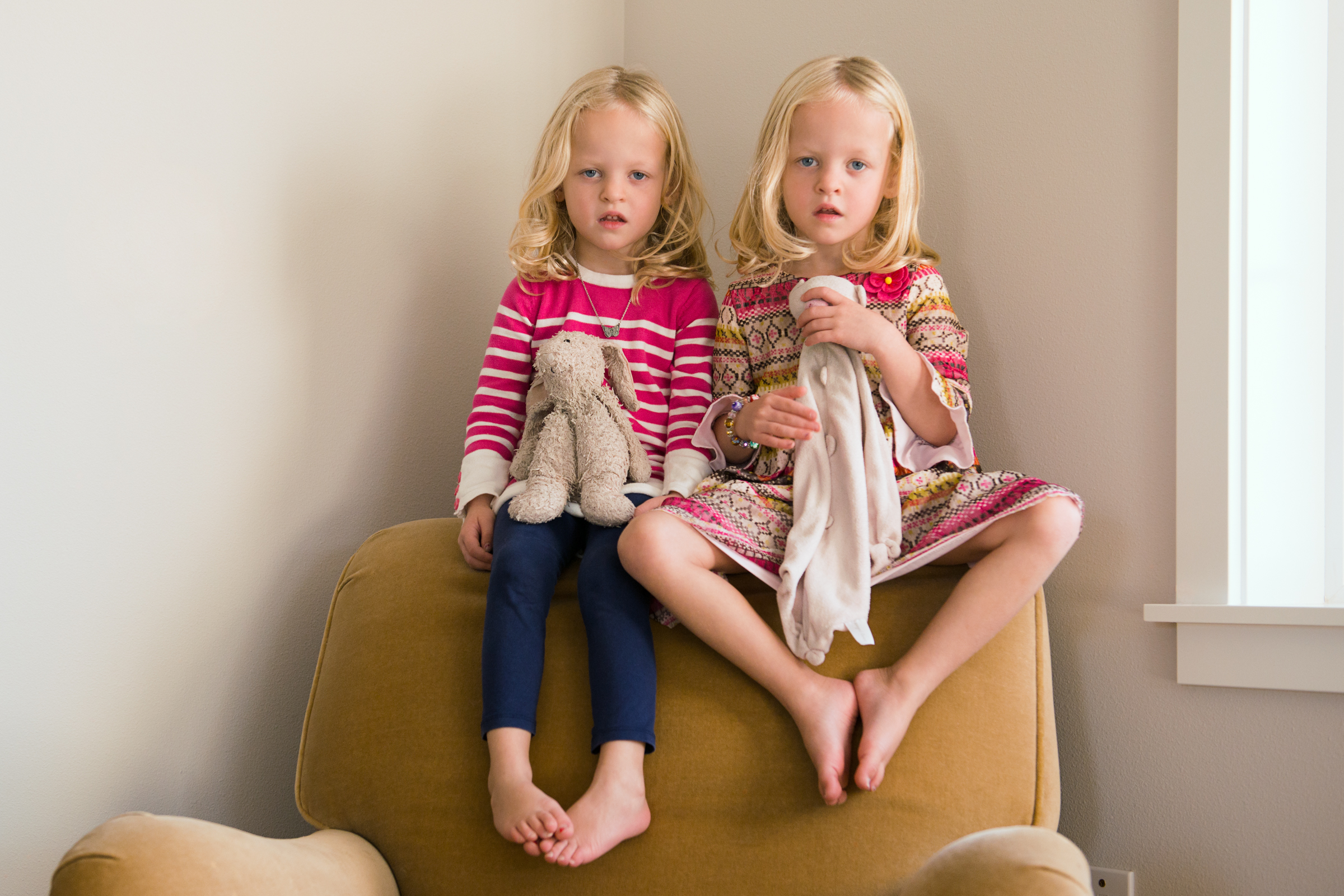 My thesis show ended yesterday. I drove downtown today to take the images down, pack them up and bring them home. The show was the culmination of a year-long focused effort preceded by five years of study. It felt like a wonderful accomplishment. Opening night was a great celebration thanks to the support of family, friends, and the Photo Center NW community.
As I reflect on lessons learned from this last phase, I am mostly struck by how quickly it passed. I thought having work on the walls of a gallery would feel more permanent. In the passing of the month though, I have learned exhibitions are temporary, and that's okay. It is strikingly similar to adorning our walls with my children's art. In time, it is taken down to make room for new creations. Photography is helping me make peace with ambiguity and fleeting time.
All month I thought about writing a post but was conflicted about what to write. Word was spread in multiple ways so a simple invite seemed redundant. This afternoon clarity struck. I hope to summarize the experience below for those who were unable to attend.
Comfort Objects is the body of work shown in the exhibit. To date, I have photographed over seventy children for this project. I selected nine portraits for the thesis show. Each one reflects something about childhood in general, in addition to speaking more specifically about children's relationships with their comfort objects. Exhibited prints were 20″ x 30″, framed to 24″ x 34″. The following are installation shots of the work displayed.
As part of the exhibit, I printed postcards with portraits of comfort objects alone and invited viewers to take one home. In exchange, I asked them to share a memory or story about a comfort object or special toy. There were many wonderful memories shared in the book provided, and I am grateful for each one written. I want to share one story that stands out to me.
"I had a white waffle blanket that I slept with for the longest time. There was a rotation until I was old enough to recognize which one came back from the wash. Then there was just one which became more and more threadbare. As I got older the blanket stayed. But there's a distinct memory of when I realized that I no longer talked to it and confided in it. I had grown up and the blanket had lapsed into silence. That still hits me when I visit my parents and pull it out of the closet to smell, feel and hug it one more time."
Thank you "L" for including your story.
It was a pleasure to work with the instructors and staff at PCNW for this exhibition. I am grateful for their guidance, encouragement and support. I am thankful to be a member of the PCNW community and proud to be a graduate of the certificate program.
You can read more about the thesis exhibition and see samples of the work from my fellow students at the following link Thesis Exhibition 2014 – Photo Center NW