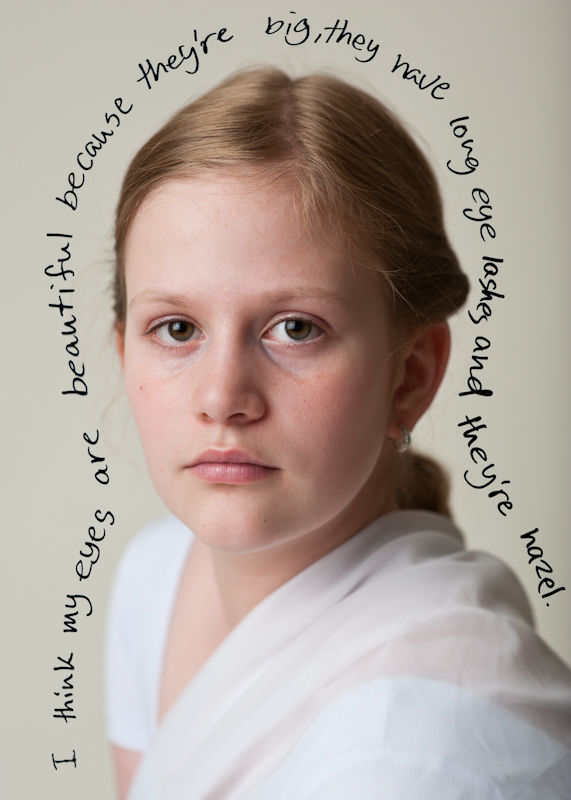 On Thursday I completed a History of Photography course at Photographic Center Northwest. It was a 10 week class which felt like basking in photography for 3 hours a week. I loved every minute. We had two interesting photographic assignments that I want to share.
The first was to select a photograph from the first 100 years of photography and try to recreate it. I first saw the image I selected on a visit we made as a class to The Henry Art Gallery. Our instructor arranged for us to see nearly 30 original prints by photographers like Gertrude Kasebier, Anna Atkins, Imogen Cunningham, Edward Steichen, and many others. One image called The Guardian Mother by Wallace Nutting was a hand-colored platinum print from 1910. I am not usually fond of hand-colored images. This one, however, struck me. The coloring was subtle and beautifully done, I remember gorgeous pale yellow tones. I also like the mother and child allegorical theme. The version below which I found online is representative, but does not do it justice.
Some great friends agreed to model for me. Various online sources recommended pastel pencils for hand-coloring digital images. I ordered some, printed my image on paper with a little texture, and gave the pencils a try. The outcome was not good, and the printed image started flaking off from the pressure of the pencils. I tried Photoshop next. It was an improvement, but I was not satisfied with that attempt either. I did however like playing around in Lightroom to create the version here.
The second assignment was to research a topic of interest, and create an original photographic work inspired by it. This was presented to the class along with a 10-15 minute oral presentation on the topic. In a book called Full of Grace: A Journey Through the History of Childhood by Ray Merritt I found a reference to a photographer named Wendy Ewald. For over 30 years Ewald has worked with children around the world as their teacher and collaborator. She uses the tools of photography and writing to help children and adults explore the issues of identity, race, and community. In my years of studying photography, I have not come across a photographer who resonates more closely to my interests than she does. Researching her work has been incredibly inspiring! My favorite project that she has done is In Peace and Harmony: Carver Portraits.
The first book of her work I found is called The Best Part of Me. For the book she worked with 2nd-5th grade students and their teachers in Durham, NC. Children selected favorite parts of their bodies, Ewald worked with them to photograph that part, then they worked with another teacher to write about it. The book contains the images along with their writing. I decided to create something inspired by this project.
I asked my 5th grade daughter to model for me. Fifth grade is a year of amazing transition. She started the year as a kid, and has magically transformed before my eyes into a young lady. She has also become more keenly aware of her physical appearance.  I started by asking what was her favorite part of her body, and she said her eyes. It got me thinking about her least favorite part. So I asked about that too. In the process of creating images for those two parts, the third in this triptych seemed to create itself. Here are the images, along with her thoughts and feelings about beauty and her body.